Urban Gastronomy In Athens
by XpatAthens
Friday, 13 October 2017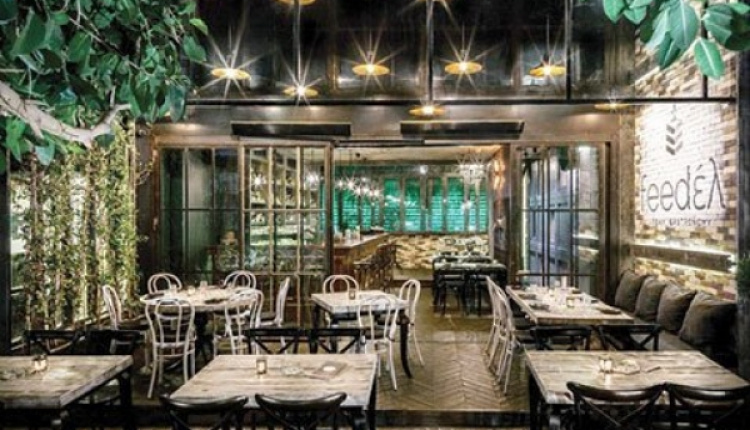 Here is one of our favourites from Jack where he takes us to two of Athens' coolest and most delicious restaurants!

I love tavernas as much as the next guy, but I also love to be surprised by unexpected flavours and interesting spaces, by those little restaurants around little corners of the city that catch your eye as you walk past. Or that you hear about on Facebook ;). In the past couple weeks, I've splurged and tried two of the newer food spots around town.
Nolan
is one of those rare places that, after just one bite, makes you stop and look across at your dinner companion with a look of wonder on your face: 'Do you taste what I'm tasting? Is it possible that this is real? Is it just me or is this amazing...?'
Let me be very clear: Nolan gets my strong recommendation for some of the most interesting food I've had in Athens. The menu, by Greek-Japanese chef Sotiris Kontizas, is small and meant to be shared. The food is carefully prepared and presented. The flavours range from Vietnamese to Thai to Greek - and everything in between. Sophisticated and delicious.
The space is small, with around 10 tables in total, so book ahead if possible. On the night I went, they wouldn't take a reservation prior to 10:00pm - not sure if this is a policy. The space itself has an airy, modern, minimal design, with lots of tall vertical lines. Really friendly service, better than average. Original wine list, easy to find something interesting to go with your interesting meal. And very cool lounge-y soundtrack playing in the background.
Dinner for 2 with wine and a full stomach ran to just shy of €60 - this is not your neighbourhood taverna. But if you have the urge to splurge on a really unique meal, Nolan will not disappoint.
On another night, I went by
Feedel
, another newish spot off Ermou, around a tiny corner from the Kapnikarea church. This is a small thoroughly urban spot, owned by the same group that runs Akanthus and Nalu along the Alimos beachfront, among others… Feedel is billed as 'urban gastronomy' – a tasty twist on modern Greek fare. This is a 'hidden treasure' in all senses of the word. High quality Greek ingredients, yummy small plates for sharing and an impressive wine list – with a sommelier on staff for those who want a special experience. The plates are quite small, so expect to order lots. This is a sophisticated taverna, with an urban edge. Relaxed, hip vibe, a cool & cozy space, great service, outdoor seating – reservations recommended! You can even grab a spot at the bar. After wine and lots of food, this also takes us into the same price range as Nolan.
The Athens food scene is more than tavernas and cafes – I challenge anyone to say otherwise. Happily, there seem to be more and more great spots popping up, with delicious, thoroughly modern food - sort of a 'food renaissance' born out of (and in spite of?) crisis… Bon apetit!


Until next week,


Jack
Nolan
Voulis 31, Syntagma
+30 210 324 3545
Feedel Urban Gastronomy
Ktena 1, Athens
+30 210 321 0551