One Of Our Favourite Athens Neighbourhoods Ranks #5 In The World
by XpatAthens
Thursday, 14 January 2016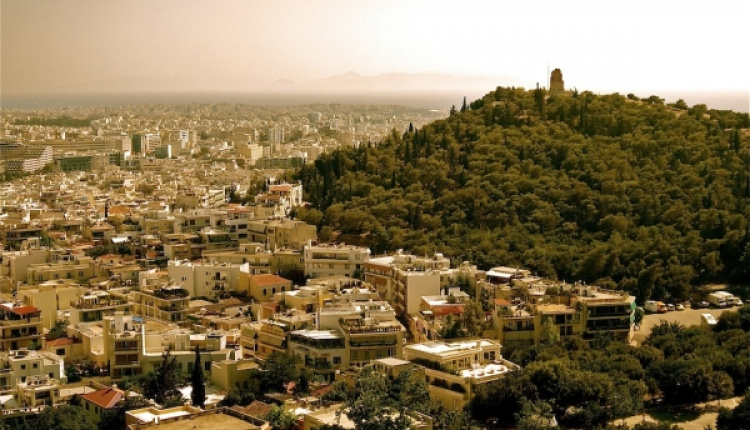 With wishes of kali xronia, kalo mina, kali evdomada and xronia polla, one might be forgiven for being confused about
how exactly to greet people at the start of the year
…! But as the Christmas spirit slowly dwindles, and the 'Winter Sales' spirit quickly takes over, one's mind may start to think about all things shiny and new…
Athens seems to be somehow still 'buzzing' – it seems to me that there are plenty of tourists around, judging by the number of people wearing tshirts and shorts. Official sources are estimating tourist numbers around 26million visitors for 2015 – this is simply great! Athens is 'on the map' more than ever. Even with our well-known challenges and difficulties, people are still coming. Probably in search of a deal - but they came nonetheless... ;)


And now, AirBNB has named one of our favourite Athens neighbourhoods in their
Top 10 must-visit up-and-coming global neighbourhoods
. KOUKAKI has has taken the #5 spot on this list – sharing the spotlight with neighbourhoods in Japan, Germany, Thailand and France, among others. Here's what the Daily Mail had to say:
"Adjacent to The Acropolis, Koukaki sits at the bottom of the Lofos Filopappou and, like all great neighborhoods in Greece, is home to many ancient treasures.


In recent years two pedestrian-only streets have cropped up in the neighborhood, Drakou and Olymbou streets, making it a fantastic destination for a wander.


After it became a pedestrian playground, the street morphed to have a cafe-like feel with all of the restaurants and bars placing tables and chairs outside. Grab a coffee, a book, and a seat and watch the parade of people go by.


While you can pop down almost anywhere to grab a drink, O Mpampas has a wide selection of beers, and Vinni Biraria has 66 beers on their menu. For 'creative' Greek cuisine, Edodi is a foodie haven. Ambrosia is popular for traditional Greek fare while Skoumbri specializes in seafood."



Koukaki is also home to
Mani Mani
, a restaurant inspired by the southern Peloponnese's Mani region, and consistently some of the yummiest food on the block.
Fodor's says
that Mani Mani "strikes the perfect balance between sophistication and heartiness. Located in a converted neoclassic residence, the decor has the relaxed precision of an upscale home-decor catalog (a gauzy drape or rag rug here, a beautiful glass vase there), but the food and extensive regional wine list quickly take center stage." I couldn't agree more.
And Koukaki is also home to
Hitchcocktales
, a cool, hidden gem of a bar. This is a beautifully designed space that combines industrial with vintage and modern touches. The menu is international, the music is swing, jazz and lounge, the cocktails are great, and the vibe is happy.
Koukaki is a great place to welcome 2016 and think about all the wonderful 'what ifs' of 2016.

Kali xronia!

Until next week,

Jack

Mani Mani

Falirou 10, Athens

+30 210 921 8180
Hitchcocktales

Porinou 10, Athens
+30 210 921 0023