Jack Swings Back Into Fall In Athens
by XpatAthens
Wednesday, 14 October 2015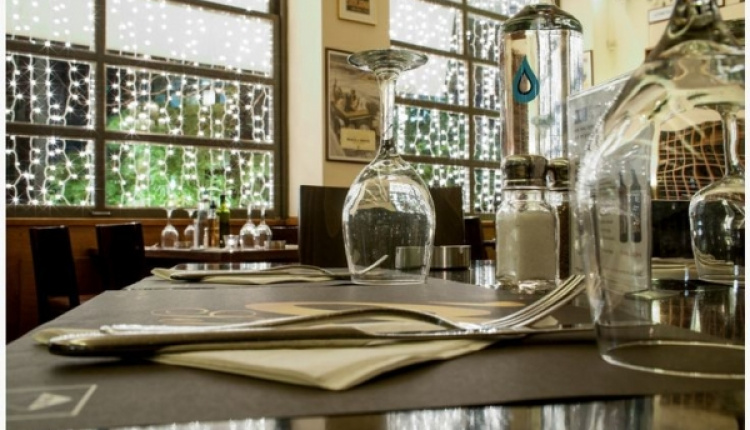 As I write this, my weather app is telling me that the temperature is 29 degrees and, although 'chance of precipitation' is 94%, the sun seems to be peeking through the cloud cover… This is mid-October, I'm still in shorts and sitting outside day and night. I heard it once said that 80% of life is climate…
I visited 2 places this past week that I liked a lot, one that's brand new and one that's been around for more than 10 years. These are each very different places – and very different spaces – and I enjoyed them both, for different reasons.
Last Saturday night, I had a couple friends in town attending a medical conference (yes, apparently there are lots of these in Athens), staying at the Hilton. We decided to meet for dinner at Agora Select, which is literally behind the hotel. The area around the Hilton has numerous restaurants and night spots – including places like Cookoovaya and Pulitzer… This is not exactly a 'cheap and cheerful' neighbourhood, but has a number of nice choices for when your local taverna just won't do.
Agora Select is a busy Greek restaurant – with an 'upper class' vibe and a relaxed Athenian elegance in the décor. I had called several hours ahead to reserve a table for 5 people – and was told that there was in fact only 1 table left. Yes, there are many restaurants in Athens that are completely booked on a Saturday night… Definitely call ahead. If I'm being honest, the space itself was not so interesting – very clean and well kept, but on the 'classic' side for my taste. However, I quickly discovered that people go to Agora Select for two tings – the super-professional service and the delicious Greek (and non-Greek!) food. There is an extensive menu at this place (also available to view online), offering large portions, delicious plates and surprisingly reasonable prices, considering location and clientele. The food is not 'fussy' – but more like really well done Greek food. A pleasant surprise.
K8 Point is on the opposite end of scale in terms of design and vibe. This is a carefully decorated, dramatically beautiful, decidedly cool space. Only recently opened, K8 is envisioned as an 'all day/all night' venue, for morning coffees, lunch or dinner, and drinks into the wee hours. With its multiple spaces perfectly set-up for all kinds of fun, they have numerous events and parties planned, they are sure to become a new favourite in the city.
K8 is an older structure that was originally a horse stables, and around 1880 became an inn. In recent years it was abandoned and left to fade into the background of the lower Ermou Street chaos… Today, the place has been transformed into an architectural masterpiece of exposed brick, original arches, wood, glass, graffiti and modern art. If you love unique spaces as I do, K8 is for you. Apart from this, the menu looks equally 'curated', an interesting take on modern Greek fare. Great drinks list too. I must admit I only stopped in for a coffee – but you can be sure I will be back.
Athens, you never stop surprising me! There is life in you yet…
Until next week,
Jack
K8 Point
Ermou 119 & Astiggos
+30 21 0331 5407
Agora Select
Chatzigianni Mexi 8 & Ventiri 9
+30 210 72 52 252,