AP & Generalis Law Firm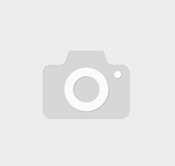 ABOUT
Our Law Firm specilizes in cross border issues and consists of approachable and easy to work with lawyers, in depth aware of the opportunities and specifications of the Greek Market.

Our Team not only provides effective advice of the multi dimensional modern client's needs let us develop a network of experts such as engineers, financial and tax advisors, public notaries, real estate agents etc who work with us.

Your personal legal advisor will be with you and guide you through the whole procedure. With the help of a trustfull lawyer you will find the ideal solution fitting your specific needs.

With offices located in Athens and Berlin, we predominately work with small and medum sized enterprises from English and German speaking countries, providing quaified advice on legal issues that arise in the course of doing business in Greece.
In addition, we offer our services to private individuals by handling, in particular, inheritance, claims and real estate cases.