Paraskevopoulou & Mergou Attorneys At Law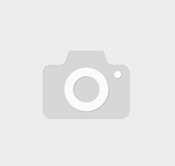 ABOUT
Our law firm's philosophy is to offer personal, direct and cost efficient services, based on in depth legal knowledge, trust and confidentiality, with strong commitment to the client's cause. We act as legal representatives and proxies to clients from all around the globe, for both legal entities and individuals in all their Greek related matters.
Through our Greek and international legal network we aim to provide an expanded reach of legal assistance to our clients.

AREAS OF PRACTICE: Corporate and Commercial Law, Civil Law and Litigation, Real Estate, Construction Law and Land Development, Tax Law and Consulting, Pubic and Administrative Law, Assistance with tailor made packages to Small and Medium Businesses, Consulting and Representation of International Clients.