Ancient Theatre Of Epidaurus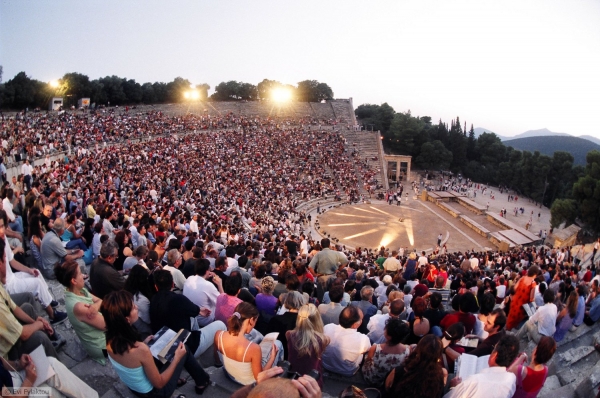 ABOUT
For several centuries, the theatre of Epidaurus has been home to the theatrical arts, offering audiences ancient drama plays and comedies, as well as performances of opera, dance and classical music.
Just two hours away from Athens, it receives thousands of tourists every year who can only admire the fantastic architecture of the theatre and its unbelievable acoustics.
In close vicinity to the ancient theatre of Epidaurus also lies the 'Little Theatre of Ancient Epidaurus.' The theatre was used for seven centuries, but was only discovered again in 1970 and excavation works have revived this little gem, where you can also enjoy events and film festivals!
CONTACT INFO
Title:

Ancient Theatre Of Epidaurus

Telephone:

+30 27530 22026

Email:

administration@epidavros.gr

Address:

Palea Epidavros, Argolis, Peloponnese