Nefeli Nine Retreats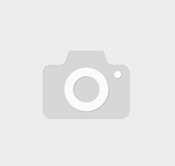 ABOUT
Want to experience the best views Athens has to offer, and combine it with some exercise, fresh air and a delicious lunch?
We have a choice of
four different routes and experiences
and can always tailor a day especially for you!
This Is Athens joined us recently and had the
following to say
about our day trips!
Stephanie Contomichalos, Founder of
Nefeli Nine Retreats
says:
"I was born and educated in London and like many others I would always look forward to summers in Greece. They were the best and I wanted them to never end. Then one year I thought 'Why not make it a permanent holiday??!!'

So here I am going through forests, valleys, and mountain peaks looking at antiquities, little known churches, giving my guests the best days (or weeks) out in nature with fantastic sights, deliciously fresh home cooked food and some yoga thrown in. This is the feelgood raison d'être behind my company Nefeli Nine Retreats."