American Women's Organization of Greece (AWOG)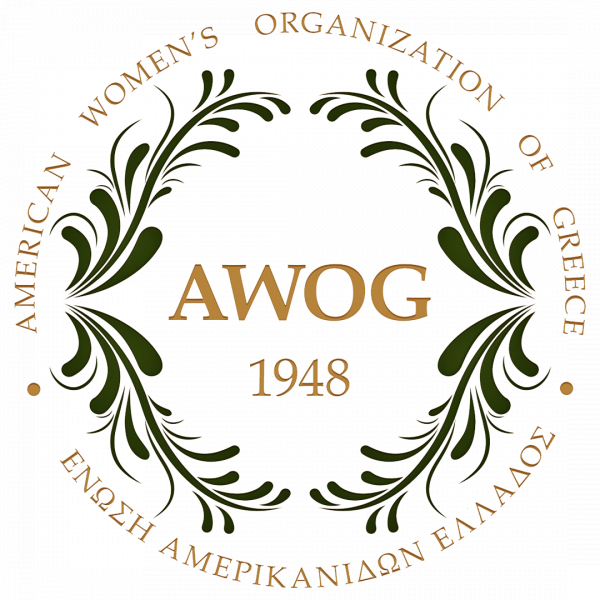 ABOUT
Founded in 1948, the American Women's Organization of Greece (AWOG) is a non-profit, volunteer women's group actively supporting charities in Greece. Its 200-plus members are closely connected through their individual experiences as ex-pats in Greece and work together to connect with the Greek community by fund-raising and organizing educational and social events. AWOG is also a member of FAWCO (Federation of American Women Clubs Overseas), a UN-accredited NGO with consultative status to the UN ECOSOC. For more information and to find out how to become a member please visit: www.awog.gr.
Membership & Fees:
• To become a member you must be a U.S. Citizen or the wife of a U.S. Citizen.
• There is a 45 EURO annual fee plus one time registration fee of 5 euros.

When we meet:
• Monthly meetings are held at venues all around Athens. Because AWOG is spread out, there are areas in the north, south and center where members meet monthly in order to purchase tickets for monthly meetings, do workshops and enjoy each others company.
• We also organize night meetings for North and South suburb members.
• We organize social events such as day/weekend trips, evening events, sports events, dinners and theatrical performances.

How to be active:
• Attend area and/or regular meetings.
• Donate your time or talent to one of the projects we support.
• Join a fundraising committee like the Christmas Bazaar our largest fundraiser of the year.
• Become a cutter, sewer or stuffer for The AWOG Heart Pillow Project
• Donate your time and volunteer at some of the institutions we support.
• Attend social events with friends or family.

Why we do it!
• A great way to give back to the community and help others who are in need.
• Make long lasting friendships!
• Get to know the Ex-Pat community in Greece!
• Network with other American women. See how they live/work/play in Greece!
• Most of all… We enjoy ourselves.


---
XpatAthens Is Proud To Be A Non-Profit Sponsor To AWOG
---
CONTACT INFO
Title:

American Women's Organization of Greece (AWOG)

Telephone:

210 362 4115

Email:

publicity@awog.gr

Website:

www.awog.gr

Post Code:

11523

Address:

Evrytanias 33, Athens, Greece