Masaresi.com - Discover The Real Greece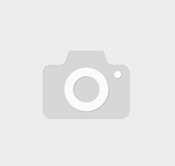 ABOUT
If you are interested to learn more about the "real Greece", the daily life, how children grow up in Greece, the art scene, how to learn Greek, etc…, then you are at the right place.
Blog & E-Shop
a.
On masaresi.com you can read articles about how Maya experiences life in Greece, useful tips you usually do not find in any guides, and what you need to know "to integrate and feel like a local"
b.
On the E-Shop, you will find original eBooks and hard copies to learn Greek, for all levels, as well as other products related to Greece.
Maya aims to create a place where creative freelancers in Greece have a place to show and/or sell their products or services
Mas aresi – (μας αρέσει) means "We like it", in Greek. Click
here
to read more about the name, while learning your first Greek sentence!
---
You are very welcome to visit
masaresi.com
and explore the art, ideas, and culture of Greece today.
Click here to download Maya's
FREE eBook
, to get you in the Greek mood :)